At Popette of Pendulum
we create our award winning,
deliciously high quality dessert lollipops
from natural and organic ingredients
sourced from the best of what nature has to offer.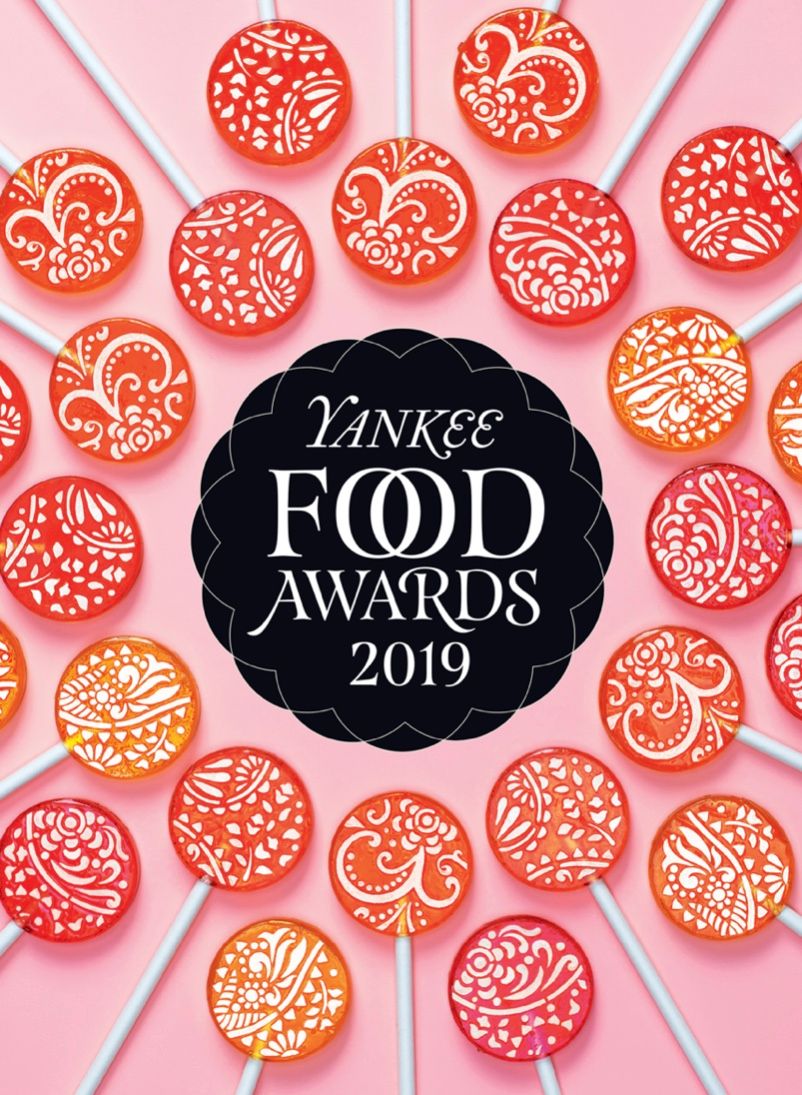 Yankee Magazine
Editors' Choice Food Award Winner 2019
Our products are made to order
We may need seven to ten days to complete your order
depending on our production schedule,
so please allow enough time when placing your order.
Popette of Pendulum's Facility

is a secure commercial production food facility
operational seven days a week.
We are a peanut-free, tree nut-free,
and gluten-free facility.
Our candy colors are made of added natural pigments
from fruits, vegetables, plants and minerals
Ingredients
Vegan Cane Sugar
Clarified Brown Rice Syrup
Filtered Spring Water
Natural Non-GMO Citric Acid
Organic Confectioner Sugar
(Organic Cane Sugar, Organic Tapioca Starch)
Added Natural Flavors
Added Natural Colors
(made from fruits, vegetables, plants & minerals)
At Popette of Pendulum we care about our customers.
Our hard candy is delicious, fun to eat
and should be eaten slowly.
It should be served with a parent present especially for
children under the age of 5.
We cannot be held liable in the event that our products
are consumed in an unsafe manner.
Popette of Pendulum Certification
ServSafe Food Safety Certified | 2 Certified Managers
FSMA-HACCP Preventative Controls For Human Food Certified
GMP / FDA Third Party Audit Certified - Eurofins Scientific
RIDOH - COVID-19 Control Plan
EDI / VAN Compliant & Verified
Massachusetts Allergen Awareness Certified
Kosher Certified - Lighthouse Kosher
All Products are Pareve & Kosher for Passover
Social Enterprise Greenhouse Members
560 Mineral Spring Avenue
Pawtucket, Rhode Island 02860

401.808.0651

Customer Service
customerservice@popetteofpendulum.com

Orders & Shipping
orders@popetteofpendulum.com
Requests & Inquiries
inquiry@popetteofpendulum.com
Made in America
Save
SaveSave
SaveSave
SaveSave